NISUS CORPORATION PROMOTES HARRY BRYAN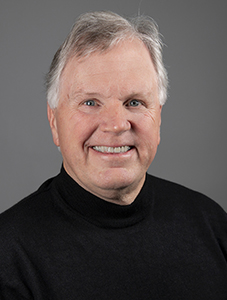 Knoxville, TN, February 8, 2022 – Nisus Corporation is pleased to announce the promotion of Harry Bryan to the national role of Director of Business Development for the company's pest control division. 
In his new role, Harry will be focused on pioneering new market segments and helping to create strategic plans for future product launches. 
During his 27-year career, Harry has helped expand the company's geographic reach throughout the United States by presenting hundreds of educational seminars in more than 40 states. He has been a key team member of the new construction program for PMPs and builders, and spearheaded the Nisus small fly control protocol which has become the industry standard. Harry also provided leadership in the company's powderpost beetle prevention program in various market segments.
"Harry is an amazing individual, and we are privileged to have him on the Nisus team. I truly believe you could drop Harry anywhere in the country and he could easily solve a PMP's worst problem," says Lee Barrett, President of Nisus. "One of the things that the industry likes about Harry is that he wants to see you succeed, and he will do whatever he can to help make that happen."
Harry finds ways to solve real problems that face today's PMPs. That problem-solving mentality has become an integral part of Nisus' growth over the years. In addition to this national role, Harry will continue to build relationships with potential and current customers in the company's Mid-South territory.
Harry can be reached at HarryB@nisuscorp.com or 865-406-9710.
Nisus is a privately held company that manufactures sustainable products for the professional pest control industry, industrial wood protection industry, and the agricultural liquid micronutrient industry at its manufacturing plant in Rockford, TN.
---
If you would like more information about this topic, please contact Jim Gorman at 800-264-0870 or email at jimg@nisuscorp.com.
VIEW ALL
Nisus Corporation, a leading manufacturer of sustainable pest management products, announces th...

Nisus Corporation announces the appointment of Lee Barrett as company president...

Nisus Corporation has announced that John Singletary has joined the company and will be handlin...