NISUS HIRES JOHN SINGLETARY AS NORTHEAST TERITORY MANAGER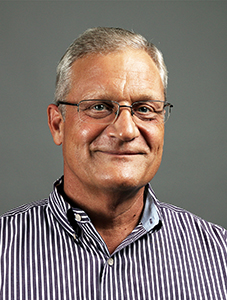 Knoxville, TN, October 8, 2021 – Nisus Corporation has announced that John Singletary has joined the company and will be handling the Northeast territory for the pest control division.
Singletary, based in Manassas, VA, is a seasoned sales professional who has worked in the pest control industry for several years and has worked for pest control companies and distributors along the way. Singletary is an ACE (Associated Certified Entomologist).
"John is a consummate professional with a strong work ethic and the ability to establish long-term relationships," says Lee Barrett, President of Nisus Corporation. "Those relationships can only happen when we put our customers' needs at the forefront of everything we do, and John has a proven track record doing just that."
Singletary served his country in the Army and attended Lord Fairfax College. He is a VDACS Certified Applicator in Structural, Wood Destroying Insects and Public Health categories.
"I'm looking forward to working with Nisus and continuing to develop my skills and help PMPs in this area to continue to grow their businesses." says Singletary. "Nisus has a tremendous team and I hope my talents and effort will make an even bigger impact for the company in this area."
Nisus is a privately held company that manufactures sustainable products for the professional pest control industry, industrial wood protection industry, and the agricultural liquid micronutrient industry at its manufacturing plant in Rockford, TN.
---
If you would like more information about this topic, please contact Jim Gorman at 800-264-0870 or email at jimg@nisuscorp.com.
VIEW ALL
Nisus Corporation is proud to announce that they have earned their Responsible Care® certificat...

Nisus Corporation is pleased to announce that Javier Ramos has joined the company as a Territor...

Nisus Corporation is pleased to announce that George E. Williams, ACE, PHE has joined the Nisus...