Kim Kelley-Tunis Joins Nisus Corporation as Senior Director, Field Services
Industry veteran will strengthen field support for Nisus' customers.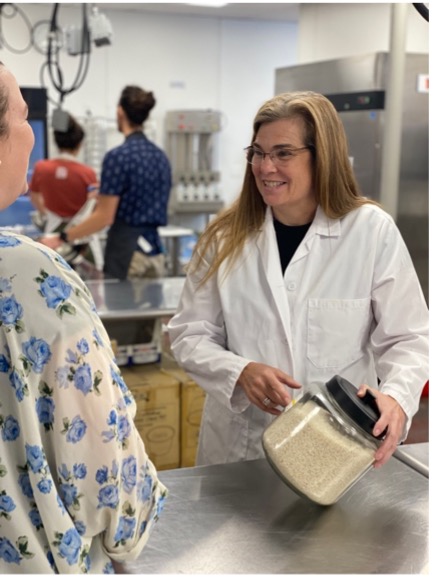 ROCKFORD, Tenn. — Nisus Corporation is pleased to announce that Kim Kelley-Tunis is bringing her thirty years of experience in the pest management industry to her new role as Senior Director, Field Services for the leading manufacturer of Green Pest Management® products.
Kelley-Tunis will take on an immediate leadership role overseeing Nisus' pest management field education programs, managing new technical and regulatory initiatives and providing guidance to R&D for development of new products.
Kelley-Tunis began her career as a researcher at Purdue University, where she authored and co-authored over thirty papers on pest behaviors. After her time at Purdue, she joined McCloud Services, eventually becoming Director of Education and Training. She also served as Director of Technical Services at Rollins before her promotion to Quality Assurance and Termite Claims Director. She then held the position of Director of Operational Standards at Terminix.
"We are delighted that Kim has joined the Nisus team," said Greg Baumann, Vice President of Global Technical Services and Regulatory Affairs for Nisus. "Kim is a recognized industry leader, and her technical background and analytical abilities will further enhance Nisus Corporation's presence in the field with pest management customers and regulatory agencies."
Kelley-Tunis' decision to join Nisus comes as the organization continues to expand its presence in the field. "Kim has knowledge and experience in virtually every facet of the pest management industry. People appreciate her genuine effort to help individuals and companies grow," said Nisus President, Lee Barrett. "She will greatly enhance our customers' experience with Nisus and our products."
Nisus is a privately held company that manufactures sustainable products for the professional pest control industry, industrial wood protection industry and the agricultural liquid micronutrient industry at its manufacturing plant nestled in the foothills of the Smoky Mountains in Rockford, TN.
---
If you would like more information about this topic, please contact Jim Gorman at 800-264-0870.
VIEW ALL
Nisus Corporation is proud to announce that they have earned their Responsible Care® certificat...

Nisus Corporation is pleased to announce that Javier Ramos has joined the company as a Territor...

Nisus Corporation is pleased to announce that George E. Williams, ACE, PHE has joined the Nisus...