NEW NISUS NORTHWEST TERRITORY MANAGER HAS EXTENSIVE SCIENCE AND CUSTOMER SERVICE BACKGROUNDS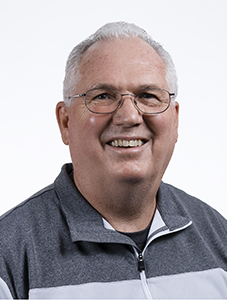 Knoxville, TN, September 3, 2020– Nisus Corporation is pleased to announce the addition of Northwest Territory Manager Larry Durant to their Pest Control Division sales team.
Durant will assume responsibility for the company's Northwest region customer base, where he will work with core customers to increase brand engagement as well as introduce Nisus products and programs to new pest control companies. Armed with a degree in Agricultural Science, Durant spent several years in the agricultural industry before joining Target Specialty Products in structural and landscape pest management where he specialized in carpenter ants and emergent bed bugs. As a regional sales manager at Target for the last eight years, Durant worked with customers in northern California, Oregon, Washington, Idaho and Montana. Durant is a Certified Pest Control Adviser as well as a Certified Arborist.
"Larry knows the territory, he knows the pest companies and they trust him. He is a straight-up guy," says Lee Barrett, President of Nisus Corporation.
Nisus is a privately held company that manufactures sustainable products for the professional pest control industry, industrial wood protection industry, and the agricultural liquid micronutrient industry at its manufacturing plant in Rockford, TN.
---
If you would like more information about this topic, please contact Jim Gorman at 800-264-0870 or email at jimg@nisuscorp.com.
VIEW ALL
Nisus Corporation is proud to announce that they have earned their Responsible Care® certificat...

Nisus Corporation is pleased to announce that Javier Ramos has joined the company as a Territor...

Nisus Corporation is pleased to announce that George E. Williams, ACE, PHE has joined the Nisus...